RBCI provides leading quality professional services and solutions by delivering highly qualified subject matter experts and professionals to support our customers' needs, at the best possible value.
RBCI works with its customers to provide services across multiple areas to better enable the customer to meet their mission requirements more effectively and efficiently. Our employees integrate with their customer team to provide integrated services across RBCI's service offerings to complement and increase the customer's capabilities.
IT & Business
Transformation
Apply forward-leaning strategies to modernize legacy systems, programs, and organizations to meet demanding client requirements and increasing mission complexity. 
Implementation &
Operational Support
Provide subject matter experts with proven skills to provide current programmatic support and build tailorable, sustainable tools and processes that enable future mission success.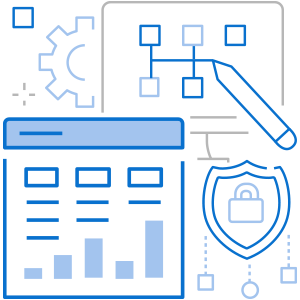 Enterprise
Business Services
Effective quality and project management are the foundation of a quality service delivery model. Readily deployable services in managing program and improving organizational performance are key to mission continuity. 
Robotic Process Automation (RPA)
RPA can greatly improve and enhance business processes, workflows, IT support processes, infrastructure integration, and back-office support functions by reducing tedious and repetitive workloads and eliminating human error.
RBCI and its employees have experience in an array of Health Science, Health IT, Health Service Support, Supply Chain Modernization, and Facilities Management, as well as automation best practices and governance within the Veteran's Administration and Defense Health Agency. Our broader experience extends to support to the Department of Defense as well providing IT services to enable our customers' IT missions.
Supply Chain
Modernization
On September 29, 2017, the Department of Veterans Affairs (VA) awarded RB Consulting, Inc. ("RBCI") a contract for Veteran Enterprise Contracting for Transformation and Operational Readiness (VECTOR). The
Read More »